XXX Escort Amsterdam  has the largest selection of escorts jobs  in Amsterdam
And still looking for nice girls how like to want to work as an Call Girl? We are also looking for Europeanen escort girls. You are at least 21 years old and are from North Holland Amsterdam as preferred.
Independent sex workers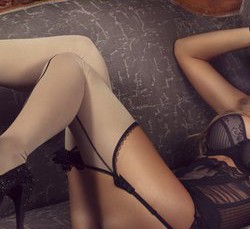 The Hotel Escort Amsterdam website is the best place to find an independent escort girl who can match your style and sophistication level. If you have the looks, we could be looking for you! Hotel Escort Amsterdam is always interested in new classy and intelligent ladies who would like to enjoy working as a high class escort lady.  Are you starting escort or have you already experienced? Please contact with Hotel Escort. Independent sex workershave the right and are encouraged to undergo testing for STDs and HIV/AIDS at regular intervals or when needed.
Do you want to be challenged
If you have any special requests, you can always count on the escorts to help you in fulfilling these requests. We offer you besides a good time good earnings and the space to grow as much sought escort. Do you want to be challenged? Are you looking for adventure? Do you want to work for an exclusive and international renowned escort agency? A good escort earns usually up to € 2000 a week.
Werken Als Escort Amsterdam
We offer you discretion, your own working times and the highest possible salary an escort girl can make in Amsterdam. Our agency is able to provide you the best possible clients you can imagine.
If you are looking for an escort job, contact us with our main phone number +31646454948.  Please browse through our gallery to see the type of ladies we hire.
Our drivers are legal and trusted, so you will always be safe.
The girls we are looking for :
You are 21 or older
You are very good looking
You have a valid identification document
You are self-confident
You are highly educated
You are having good manners and a perfect social appeal
You take pleasure in everything you do (or going to do)
You are discrete, honest and reliable
You take good care of your body and mind
You love to dress elegantly and you can walk easily on high heels
You speak Dutch and English fluently and preferrably a third language conversational
What we can offer you:
Good guidance and professional service
We pay you more than we pay ourselves (that's only fair)